Meet Loretta F. Lam, DDS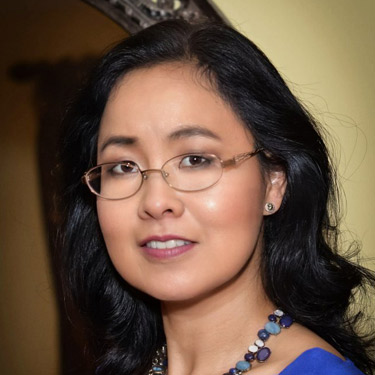 Talented, kind, and compassionate, Dr. Lam comes to Hart Dental with considerable experience. Chosen from a pool of many qualified candidates, Dr. Lam was the perfect fit for our practice!
Education & Honors
Northwestern University Dental School, Chicago, Illinois, Doctor of Dental Surgery, May 1998
Loyola University of Chicago, Chicago, Illinois, Bachelor of Science in Biology, May 1992 and Minor in Psychology
Named to the Dean's List
Elected to National Honor Society in Psychology
Professional Experience
Before joining our team, Dr. Lam performed pre-deployment oral screenings at military reserve bases and worked at numerous dental offices. She's provided comprehensive dental care, including rotary endodontics and surgical exodontia.
Dr. Lam also has extensive crown and bridge experience and is skilled in implant restoration. She is certified in Invisalign and finds it rewarding to help straighten patients' smiles. Dr. Lam is also experienced in providing gentle dental care to children of all ages.
Possessing strong communication skills, Dr. Lam presents comprehensive treatment plans to patients and answers any questions they may have.
Giving Back
Passionate about serving her community, Dr. Lam has lent her time and talents to numerous organizations. These include Ronald McDonald House, Hyde Park, Illinois, where she volunteered time for terminally ill children, and Oak Park Arms Nursing Home, Oak Park, Illinois. Dr. Lam provided dental care to medically compromised patients.
In Her Spare Time
When she's not caring for patients' smiles, Dr. Lam has numerous hobbies, one of which is improv. She takes classes on improv and performs shows. Dr. Lam is also a passionate swimmer. She continues to take regular swimming classes to help fine-tune her swimming techniques. In the summer, she enjoys kayaking on Lake Michigan and the Chicago River. During the winter, Dr. Lam enjoys ice skating outside at Millennium Park and Maggie Daley Park.
Once or twice a week, Dr. Lam volunteers at a dog shelter, where she helps dogs that were unwanted to feel loved again. She is also a voracious reader, and enjoys yoga and meditation, which she finds help calm her mind.
Dr. Lam hopes to pick up pickleball, learn to play the piano, and brush up on her Chinese and Spanish language skills.
Always Learning
Dr. Lam is continuously seeking to advance her knowledge for the benefit of her patients. When she drives, she enjoys listening to dental seminars and learning about other dentists' techniques.
Book an Appointment
Contact us today to schedule an appointment with Dr. Lam!

Loretta F. Lam, DDS | (847) 865-4278