Orthodontics Barrington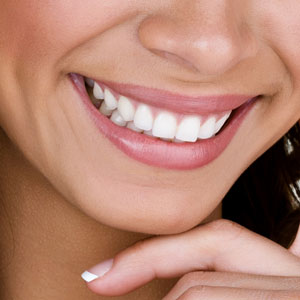 At Hart Dental, we love helping our patients achieve straight, beautiful smiles. Whether you're a teen or adult who wishes you had gotten braces when you were younger, we can help you get a beautifully aligned smile. While aesthetics are important, we also prioritize proper function and keeping the airway unobstructed.
It's important to note that we take on orthodontic cases that involve limited tooth movement or functional orthodontics that improves a person's breathing. Those who have a severe class 2 or 3 case or malocclusion are always referred to our local orthodontist.
We offer clear aligners and traditional braces. Both options get excellent results. Let's take a look at each:
Clear Aligners
ClearCorrect™
This inconspicuous clear aligner system is a fantastic alternative to traditional braces. ClearCorrect straightens teeth by employing a series of clear, custom-made aligners which are also removable. ClearCorrect gradually moves teeth a little bit at a time until you achieve the movement you want.
Bioliner™
This orthodontic option gets results similar to Invisalign®, but it's a more cost-effective alternative. Bioliner is an efficient orthodontic system that effectively corrects minor to moderate crookedness or spacing issues.
Braces and Brackets
Our braces offerings also can straighten teeth discreetly using ceramic, porcelain, or in some cases, metal. The brackets can be clear or color-matched to be the same shade as your teeth for a seamless look. The primary benefit of ceramic braces is they typically blend in with your teeth much better than traditional metal braces.
Though most people opt for ceramic braces as they're less noticeable, some patients prefer metal braces. Metal brackets also move teeth a little faster. Both options get great results.
Six Month Smiles® is available at our practice as well. This bracket and wire orthodontic system straightens the front upper and lower teeth in about six months. Please note that treatment times vary depending on patients' misalignment issues. Six Month Smiles uses clear brackets and tooth-colored nickel-titanium wires. With this orthodontic option, we can address an array of orthodontic issues affecting the cosmetic appearance of the teeth.
CareCredit® Financing
With the CareCredit credit card, you can get the dental care you need and want. There are 6 and 12 month, no interest financing options available. This offer applies to purchases of $200 or more. If you would like assistance with the application process, we'd be happy to help.
Book a Consultation
If you're wondering which orthodontic treatment option is ideal for your smile goals, contact our Barrington dental office today to schedule a consultation!
CONTACT US »

Orthodontics Barrington, North Barrington, South Barrington and Barrington Hills IL | (847) 865-4278