Meet Aggie Iwaszczyszyn, DMD
Deciding on Dentistry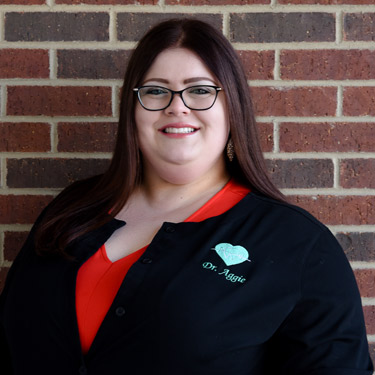 Dr. Aggie was born in Krakow, Poland and relocated with her parents to LaGrange, Illinois at age 8. After graduating in the top 25 of her class from Lyons Township High School, she moved on to Loyola University in Chicago.
While there she considered the possibility of entering the healthcare field through the disciplines of general medicine or dentistry. After shadowing dentists and seeing the trust their patients had in them, she was intrigued. When her mother, Dr. Iwona, went to Mission of Mercy to provide free dental services to those who were lined up outside from the wee hours of the morning, Dr. Aggie accompanied her. "It was so inspiring to see. The difference you can make in someone's life with dentistry is incredible."
Education
Having decided on her future, Dr. Aggie graduated cum laude from Loyola's honors program after achieving a Bachelor of Science in Biology with a minor in Polish Studies.
To complete her dental education, she attended the University of Illinois College of Dentistry. Dr. Aggie received the Polish American Medical Society's Cebulski Scholarship for her involvement in the community as a dental assistant, medical interpreter, certified translator, teaching assistant and primary research investigator.
Extensive Training
Since receiving a Doctor of Dental Medicine, Dr. Aggie has trained in areas such as
Dental sleep medicine
Digital dentistry
Invisalign®
Occlusion
Six Month Smiles
Botox & Juvéderm
Bioclear Method – Core Anterior & Core Posterior Certification
Dr. Aggie has a special talent for working with anxious patients, quickly putting them at ease with her friendly, approachable manner. She enjoys working with all ages of children, too, helping them to enjoy their dental visits from a young age.
OUR SERVICES »
Volunteerism and Professional Memberships
It's important to Dr. Aggie that she give back and is involved with volunteering her dental skills to organizations such as Willow Creek Community Church Dental Clinic, CDS Foundation Dental Clinic, Community Health Clinic in Chicago, LaGrange Memorial Hospital, Walk with Therese (NFP) and Mission of Mercy Illinois. In addition to Dr. Aggie's community involvement, Hart Dental is also a member of the Barrington Area Chamber of Commerce.
To continue learning and giving her patients the best possible care, Dr. Aggie is a member of:
Dental Arts Club
Academy of General Dentistry
American Dental Association
Illinois State Dental Society
Chicago Dental Society
American Academy of Cosmetic Dentistry
American Academy of Sleep Medicine
American Academy of Dental Sleep Medicine
American Academy of Implant Dentistry
International Team for Implantology
American Academy of Facial Esthetics
American Academy of Orofacial Pain
Polish American Association
Polish American Chamber of Commerce
UIC Class of 2016 Class Board
International College of Neuromuscular Orthodontics and Gnathology
Bioclear® Certification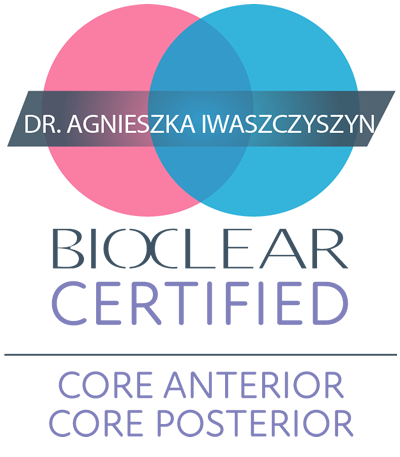 Dr. Aggie is certified in the Bioclear Method, which allows her to create dental composites wrapped around a tooth that utilize specific molds, allowing for a fully functional, attractive tooth to be revealed. Dr. Aggie is able to use this conservative technique for various applications in due to her certifications in Core Anterior and Core Posterior. Only Dr. Aggie and Dr. Iwona are certified in this method in the greater Barrington area.
Outside of the Office
In her spare time, Dr. Aggie likes to be with her husband, family and friends or go for a hike, travel and read. She speaks with her family in Poland often over Skype, never leaving out the family cat, Minia.
If you'd like to schedule an appointment, we offer same-day visits and have convenient Saturday hours. Contact us today to arrange a time!

Aggie Iwaszczyszyn | (847) 865-4278