Meet Iwona Iwaszczyszyn, DDS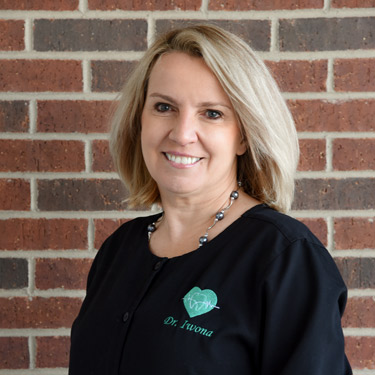 Dr. Iwona Iwaszczyszyn, or as she prefers "Dr. Iwona," was always interested in working in the medical field. As a child, she first wanted to be a nurse. As she grew older, however, she realized dentistry was the perfect fit.
Dr. Iwona attended and graduated from Jagiellonian University in Krakow, Poland. She went on to graduate from the University of Illinois at Chicago College of Dentistry. She is also a graduate of The Dawson Academy and continues to grow professionally. Dr. Iwona expands her knowledge base to provide the best possible treatment for her patients.
Providing an Array of Services
As a general dentist. Dr. Iwona performs all aspects of general and cosmetic dentistry. To enhance the appearance of her patients, she provides cosmetic bonding, veneers, Invisalign® and BOTOX®.
Dr. Iwona also diagnoses and treats TMJ/TMD and facial pain. As a migraine sufferer, treatment of facial pain is of particular interest to her. She decided to complete a Mini-Residency on TMJ and Orofacial Pain at the UCLA School of Dentistry. Her daughter, Dr. Aggie Iwaszczyszyn, offers general, cosmetic and restorative services.
Memberships
Dr. Iwona is affiliated with the AMITA Health system and is a member of the following:
American Academy of Orofacial Pain
American Pain Association
International Association for the Study of Pain
American Dental Association
Illinois State Dental Society
Chicago Dental Society
American Academy of Dental Sleep Medicine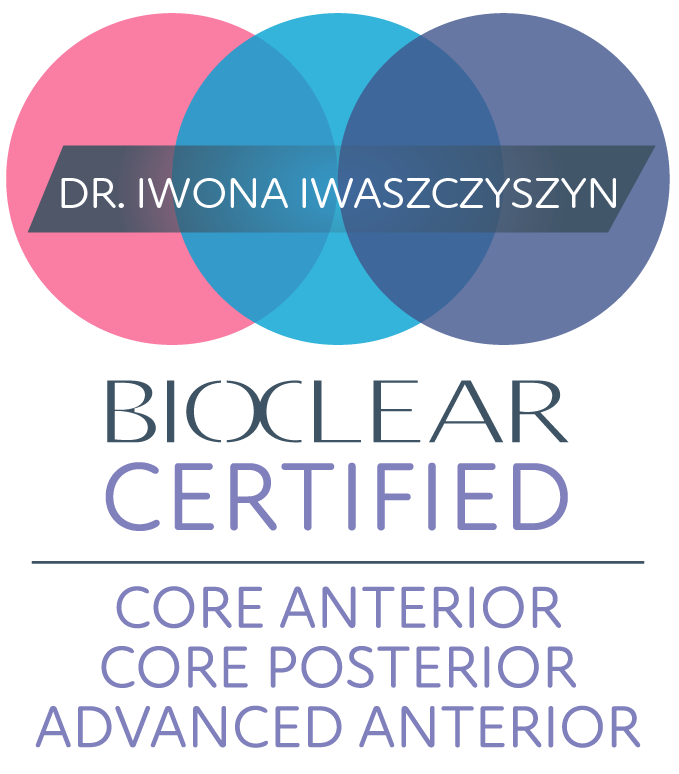 Bioclear® Certification
Dr. Iwona is certified in the Bioclear Method, a conservative technique in which a dental composite is wrapped around a tooth using particular molds to create a fully functional, attractive tooth. She attained specific certifications in Core Anterior, Core Posterior, Comprehensive Treatment, Vertical Dimension and Worn Lower Incisors, and Complex Black Triangles Combined With Cervical Abrasions. No other dentist in our area is certified in the Bioclear Method.
Helping Patients Experience Relief
Helping to alleviate patients' pain is of paramount importance to Dr. Iwona. That's why she participated in the Orofacial Pain Shadowing Program through the University of Kentucky College of Dentistry Continuing Education in Lexington. She earned a Certificate of Completion.
Dr. Iwona participated in seminars, case presentations, literature reviews and patient care activities totaling 40 hours. "I wanted to take part in the program to gain more experience and knowledge in how to diagnose and treat patients in pain."
The Orofacial Pain Clinic was established in the 70s and was the first in the United States to treat facial pain patients. Its clinical director Dr. Jeffrey Okeson is a pioneer and world leader in the facial pain/TMD field.
Dr. Iwona chose to earn her certificate from the University of Kentucky as it has an excellent reputation. The institution is recognized as being a distinguished research and facial pain university. The biopsy samples that we take at our practice are sent to their oral path lab.
Get Refreshing Rest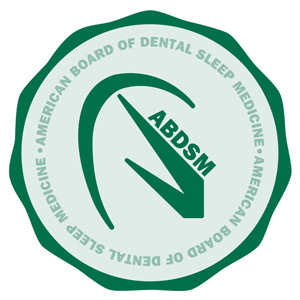 Would you like to sleep soundly? If you have sleep apnea, you likely wake up feeling sleepy and lacking energy. Dr. Iwona wants to help you get restorative sleep each night. She is a Diplomate of the American Board of Dental Sleep Medicine. What does it mean to be a Diplomate? It means that that Dr. Iwona has the skills and knowledge essential for delivering better patient care and has greater accountability to her patients. She can evaluate your particular situation and provide an effective solution to your sleep apnea. The Diplomate credential is widely recognized as the gold standard for excellence in dental sleep medicine.
OUR SERVICES »

Impacting Patients
Dr. Iwona's favorite part about being a dentist is the impact she has on her patients' lives. Improving the quality of life of those that are in facial pain is a gift she's pleased to give patients. As she puts it, "I don't think I'm planning ever to retire."
Outside of the Practice
When she isn't changing lives in the practice, Dr. Iwona enjoys hiking and biking, reading books and listening to podcasts-most recently, "Fresh Air" and "Hidden Brain" on NPR. She also spends time as a volunteer with the CDS Foundation Clinic in Wheaton, the Mission of Mercy of Illinois, and Support Lurie Children's Hospital.
Get to know more about Dr. Iwona Iwaszczyszyn when you book your next visit to our practice. You can also follow her on Facebook!


Iwona Iwaszczyszyn | (847) 865-4278