Dental Implants Barrington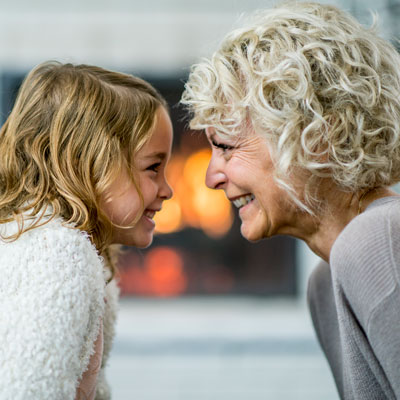 At Hart Dental, we provide custom, personalized dentistry that suits your needs. If you aren't satisfied with the way that your smile looks, we want to make sure that you get the solutions you require to want to show off your pearly whites. If you are missing a single tooth, multiple teeth or all of your teeth, you want to regain your ability to chew and love to smile again.
If you're interested in the closest possible replacement to a natural tooth, dental implants are it. They've revolutionized the dental industry, giving the appearance and acting just like a normal tooth.
The Process of Getting a Dental Implant
We'll welcome you to our office for an initial consultation about dental implants. If we think that it may be suitable for you, we'll take a 3D X-ray and perform a full clinical examination. This information will allow us to determine for certain if you're a candidate for a dental implant.
Some people may require services such as an extraction or bone grafting before they can receive a dental implant. If so, we can complete nearly all necessary procedures in our office before you get your dental implant. You will need to allow the area to heal before proceeding with the implant process.
Crown, Bridge or Denture Restorations
The implant itself is a titanium post that is surgically implanted into your jawbone. Once the area has healed, you can have an abutment attached to the titanium post to complete the implant. Our custom approach ensures that you get exactly what you need. You can have a single dental crown, a dental bridge or dentures affixed to your implant.
If you are missing a single tooth, a crown will likely be your best option. If multiple teeth need replacement, a bridge may be most appropriate. For those missing all teeth or nearly all teeth, a denture or partial denture can be most suitable.
Restoration-Only Implants
Have you already had a dental implant placed but require the restoration that goes on top of the implant? We can easily complete your restoration in our office. We'll take impressions and send them to our local laboratory, who we work closely with to ensure a seamless, beautiful look for you. Once they complete it, your restoration will be sent back to us and we will attach it to your implant.
Learn More Today
If you need tooth replacement solutions, we're here to make sure you can reach your goals. Contact us today to learn more about dental implants Barrington! We have same-day visits available for consultations.

Dental Implants Barrington, North Barrington, South Barrington and Barrington Hills IL | (847) 865-4278