Oral Surgery Barrington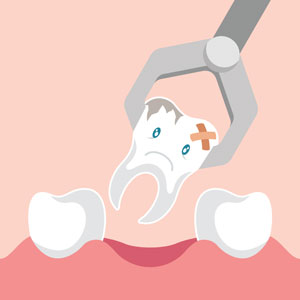 If a tooth cannot be saved with dental options such as a bridge or crown, it may be appropriate to have it removed. At Hart Dental, several forms of oral surgery are available to meet your needs:
Routine extractions
Wisdom teeth extractions
Dental implant placement
If the extracted tooth isn't a wisdom tooth, you may want to replace it so that your smile's look and function are maintained. In such cases, Dr. Aggie provides modern dental implants.
The Procedure of a Tooth Extraction
To determine whether you need an extraction, we'll examine your teeth and take a series of X-rays or 3D scans. If it can be saved, we'll recommend doing so. If not, or if you'd prefer to have it removed, we'll perform an extraction.
You'll be numbed and can also opt for nitrous oxide to be applied during your procedure. Then, we'll elevate your tooth and remove it. The area is irrigated and packed with gauze.
Aftercare Instructions
Before beginning, we'll go over informed consent and postoperative instructions so that you know exactly what to expect. Complications can arise if you're a smoker, which can result in a dry socket. We recommend that you abstain from heavy exercise, alcohol consumption, smoking and eating hard foods, which can increase bleeding.
Treating Soft Tissues With Laser Therapy
At our practice, we are passionate about using the latest technology for our patients' benefit. That's why we offer laser therapy using the Gemini 810 + 980 diode laser. This laser is the first dual-wavelength soft tissue diode laser that's available in the United States.
The laser can be used to provide painless incisions/excisions, gingivectomies, frenectomies and other procedures. This Gemini laser also can quickly treat periodontal diseases, shape gums, and treat cold sores and painful canker sores.
Because the laser is noninvasive and painless it's ideal for those patients who have dental anxiety. No needles are used and there's no discomfort.
Most insurances will cover oral surgery, and we're in-network providers for most area PPO plans. Although insurance doesn't cover laser therapy used in dentistry our fees are very affordable. Contact us today to arrange your appointment!
CONTACT US »

Oral Surgery Barrington, North Barrington, South Barrington and Barrington Hills IL | (847) 865-4278