Root Canal Therapy in Barrington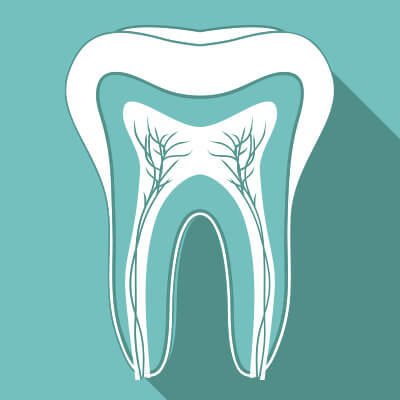 At Hart Dental, our goal is to deliver excellent dental care for every stage of your life. As part of this commitment, we have invested in modern endodontic equipment so there's no need to be referred out for root canal therapy. Using advanced methods, our endodontist can take care of you in our comfortable, patient-centered practice.
What Is Endodontics?
This branch of dentistry deals with the soft tissue inside the tooth, known as the pulp. Sometimes people experience tooth pain, notice a large cavity, or even see a pimple in their gum, which could signal that there's an infection present. Any of these symptoms are a prompt to call us to arrange for dental care.
In most cases, though, the problem is found during a routine check-up or an emergency appointment. If your dentist discovers decay has extended into the nerve, or the area is sensitive to heat, cold, or touch, root canal therapy may be necessary.
Other reasons you may need treatment include
Spontaneous pain, even when you're not eating or drinking
Nighttime pain (nocturnal pain)
Discolored and darkened tooth
Gum swelling
Dead or dying nerves
Abscess
If any of these symptoms occur, it's important not to delay. Pain can increase, lead to an
infection that could get into the bloodstream, or the tooth could become impossible to save, making an implant or bridge necessary.
What to Expect
Once the problem has been discovered, you'll be scheduled for an endodontic consultation. In many instances, the root canal procedure can be done that same day. If there's a complex medical history, a challenging dental history, or oral sedation is necessary, we'll reschedule for another day to make the appropriate preparations.
All our endodontic procedures are done in house with staff members you know and trust. Our endodontist, Dr. K. Choi, is certified, has advanced training, and a wealth of experience. Our state-of-the-art technology includes digital X-rays, a dental microscope, and rotary files to give you the best outcome with less pain. If the patient is anxious, nitrous oxide or oral sedation may be used.
During root canal therapy, the endodontist removes the damaged nerves and blood vessels from the tooth and cleans out any decay. A permanent filler known as gutta percha, which is a natural organic material, is used to seal the area and prevent bacteria from entering your body. A staff member will check in with you the day after your procedure, and a follow-up with your general dentist for a filling will be scheduled once you're healed.
Our dentists have the experience and knowledge of what to do in the unlikely event of a complication. Not having to refer patients out is not just convenient for you, but also relieves any worry about possible communication issues with someone you don't know. Just relax with our patient comfort options, we're here to help.
Insurance Coverage
Most endodontists are out of network, but PPO benefits are accepted. We also accept CareCredit®, offer discounts, and work with you to finance your procedure.
Book an Appointment Today
If you have a toothache, or are worried about an infection in your tooth, don't delay; book your visit today.
Contact us at (847) 865-4278.
CONTACT US »

Root Canal Therapy | (847) 865-4278