Pediatric Dentistry Barrington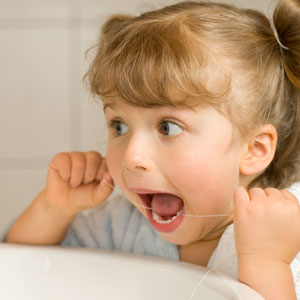 From the time your child gets their first tooth, you do everything to make sure their smile is protected. You limit their sugar intake, show them how to brush and floss and hope they don't need extensive dental work. At Hart Dental, we do our part by teaching your child healthy early habits at a young age and helping them enjoy their regular dental checkups.
The many pediatric dentistry services we offer include
Cleanings
Examinations
Fissure sealants
Fluoride treatments
Smart fillings using silver diamine fluoride
An Extra Measure of Cavity Protection
It's well-documented that silver diamine fluoride can prevent cavities and even stop them in their tracks, according to recent research. The American Academy of Pediatric Dentistry recommends the use of silver diamine fluoride to treat active cavities for children, and it can be further used as an alternative to the traditional "drill and fill" approach to cavities. It's simply applied to the cavity, and the decay will be eliminated.
There's no reason for a child to feel nervous about their visits when they know they'll be comfortable and pain-free. If you've been searching for a pediatric dentist, contact us today to book a time! We offer Saturday appointments and late opening hours that work around their school schedule.
A Friendly Place for Children
We know that if we help your child to have a pleasant experience, they won't grow up with any anxiety or nervousness about dental visits. It's our pleasure to speak to them on a level that they'll understand, involving them in their care and helping them enjoy their time with us.
Contact us today to schedule an appointment! We accept most insurances in our area, including PPO plans. For those without coverage, you can take advantage of our 0% financing payment plans.
CONTACT US »

Pediatric Dentistry Barrington, North Barrington, South Barrington and Barrington Hills IL | (847) 865-4278