Dental Veneers Barrington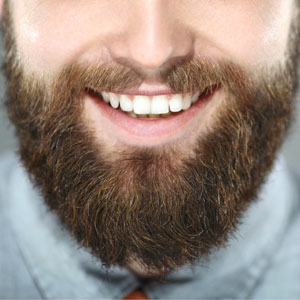 When you become a patient at Hart Dental, you can feel assured that you'll be treated just as we would want to be treated. We'll adapt our care to your particular needs and make sure that you get the customized solutions you need to reach your individual goals.
If you have always admired people who show off a perfectly aligned, white smile, there's a good chance that they have had veneers done. This cosmetic option involves thin porcelain shells that are created to seamlessly cover your natural teeth. Once attached to the front of your teeth, you'll show off a dazzling and bright appearance that matches the contours of your natural smile.
When Veneers are Appropriate
Veneers can be done in a combination, most often one, two, four or eight. If your teeth are misshapen, discolored, chipped or you are otherwise not pleased with the way they look, veneers may be perfect for you.
With veneers, you can transform your smile without having to resort to more drastic measures. If you have many fillings in your teeth, we may recommend that you get dental crowns instead of veneers, which will give your teeth more strength. Some may benefit from having tooth bonding, which is a cost-effective solution but not quite as secure or strong as veneers. We'll be happy to discuss what is most appropriate for you at your initial consultation.
A Two-Appointment Procedure
You'll see us on two separate occasions to complete the process for getting veneers. At your first visit, we'll take impressions and apply temporary veneers to your teeth. Our laboratory will custom-create your veneers, then send them back within 2-3 weeks. You'll return for a follow-up and have the veneers cemented to your teeth.
We'll recommend that you wear a night guard while you sleep to keep your veneers healthy. Their longevity will depend on the stability of your bite. Typically, they last for about 5-15 years.
Enjoying a Natural Look
We're pleased to offer custom shade matching for our veneers and other dental solutions. Our laboratory is located just a couple of minutes away. When the lab can see your teeth, it ensures that they can create veneers Barrington that are perfectly matched to the rest of your smile for a natural, gorgeous look.
Book A Consultation
If you are interested in veneers or our other cosmetic services, contact Hart Dental today! We have late opening hours and appointments available on Saturdays.

Dental Veneers Barrington, North Barrington, South Barrington and Barrington Hills IL | (847) 865-4278