Fillings, Inlays & Onlays Barrington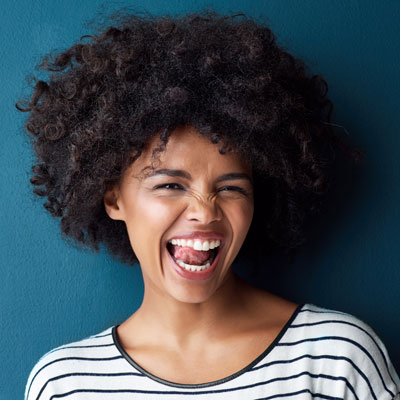 When you become a patient at Hart Dental, you'll have access to a full range of dental procedures. General dentistry, cosmetic dentistry, restorative dentistry and more are all available from our qualified team. No matter what your needs may be, you can feel confident that we will evaluate you and give you our best recommendations that will meet your goals.
If you have experienced damage to a tooth, you may need an option such as a filling, inlay or onlay. We provide natural-looking restorations that address the damage you have while looking just like the rest of your teeth. Nobody will know it's there, and you won't even notice it after we've completed your procedure.
Our Tooth-Colored Fillings
We want your smile to be gorgeous and make sure that you love to show it off. Our fillings are white, making them aesthetically pleasing and able to blend in perfectly with the rest of your teeth.
The procedure for getting a filling begins with having a thorough evaluation of your tooth. We'll make sure that a filling is the most appropriate option. If the damage to your tooth is extensive, we may recommend a dental crown instead, which will give the tooth greater stability.
Getting a filling is completed in one simple visit. You'll leave with your filling bonded into place, with as little of the tooth damage or decay removed as possible.
Strong Inlays and Onlays
In certain situations, you may need more than a dental filling but not as much coverage as a dental crown provides. The proper solution may be an inlay or onlay. They are custom-created in our laboratory. We work closely with the technicians there to make sure that your inlay or onlay is color-matched to the rest of your teeth.
Two visits are required to have an inlay or onlay. At the first appointment, we'll take a look at your tooth and gather the information the laboratory needs to create your inlay or onlay. When it's returned to our clinic, you'll come back for a follow-up to have your inlay or onlay put into place.
Sedation Options Available
We believe in providing comfortable dentistry that is stress-free for you. You can choose from different sedation options when you are a patient with us. The first involves local anesthesia that numbs that area that is being worked on. Nitrous oxide is also available, which is suitable for children and adults alike. Finally, we can provide an oral medication that you'll take about an hour before your appointment begins. You'll need someone to drive you home after your procedure if this is the option you choose.
For certain patients, they may require intravenous sedation. If so, our anesthesiologist can safely administer an IV to you.
Learn More Today
Are you interested in fillings, inlays and onlays Barrington? Contact us today to book your consultation with our dentists! We have same-day appointments and late opening hours.

Dental Fillings Barrington, North Barrington, South Barrington and Barrington Hills IL | (847) 865-4278