Meet Olivia Rudnicki, DMD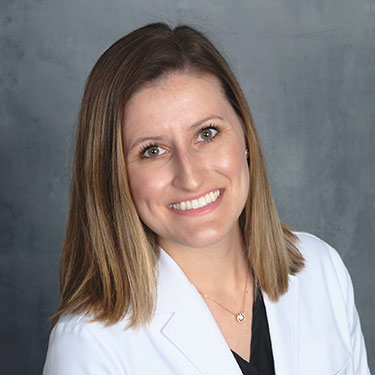 "What captivated me about dentistry is the sense of fulfillment that comes with recognizing a concern, using manual and artistic skills to remedy it, and witnessing the beneficial effects. I love being able to provide such assistance daily, when patients walk in with various dental concerns and leave assured that I have addressed them."
Education, Experience & Memberships
After earning her bachelor's from Boston University, where she majored in Linguistics, Dr. Olivia attended Tufts University School of Dental Medicine, graduating in 2017. She completed a General Practice residency in Chapel Hill, North Carolina in 2018.
Currently, Dr. Olivia is enrolled in the Misch Resnik Implant Institute to further develop her knowledge of implant dentistry. She is also BOTOX® certified, as well as Invisalign® certified.
Dr. Olivia is a member of the following:
American Dental Association
Illinois State Dental Society
Chicago Dental Society
American Academy of Facial Esthetics
Forging Connections With Patients
For Dr. Olivia, the most fulfilling aspect of being a dentist is the opportunity to develop continuous relationships with patients. "I get a sense of joy and satisfaction connecting with patients, whether during an emergency visit to alleviate pain or a routine dental appointment to promote oral health (and to catch up on life over the past six months)."
Outside the Practice
When she's not crafting beautiful smiles for patients, Dr. Olivia serves as an avid volunteer at PAWS (Chicago's largest no kill animal shelter). She also loves visiting her parents and the rest of her family in Poland. Dr. Olivia is fluent in Polish and has basic knowledge of Spanish.
A passionate explorer, Dr. Olivia enjoys traveling and going on adventures around the world, like camping in the Sahara Desert and hiking through the jungles of Cambodia. Her favorite trip has been to San Francisco, where her soon-to-be husband proposed right by the Golden Gate Bridge!
Schedule an Appointment
Contact us today to book an appointment with Dr. Olivia!


Olivia Rudnicki, DMD | (847) 865-4278