Dermal Fillers and Wrinkle Relaxers Barrington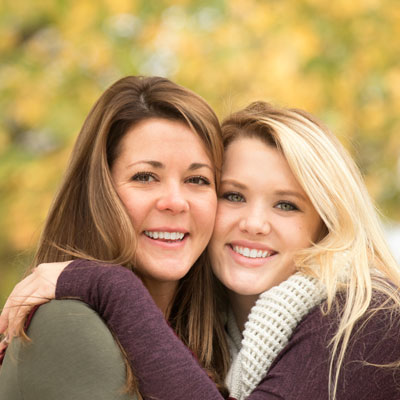 The team at Hart Dental is here to make sure that you show off a look that you love. Along with our broad range of dentistry services, we provide further options to help you reach your goals.
As dentists, we are trained in understanding how to make your entire facial profile harmonious and natural-looking. That makes our office the perfect place for you to have dermal fillers like Juvéderm or wrinkle relaxers like Botox. With these solutions, you can add volume to areas that have lost it over the years or smooth out the fine lines on your face.
Dermal Fillers

Restore the volume and fullness to key areas of your face such as your lips, under your eyes or the lower parts of your face with dermal fillers. We work with a variety of brands of fillers. Yours will be chosen for you based on what you would like to achieve.
As long as you are healthy, you are a candidate to have dermal fillers done on the same day that you come into our office. It takes just a few minutes to complete. Afterward, you'll see instantaneous results. You may experience some slight swelling on the same day. We'll welcome you back for an enhancement visit in two weeks to see if we need to touch up your results. There is no charge for this follow-up; we just want to make sure you get the results you want.
Wrinkle Relaxers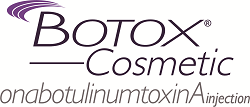 There are multiple brands of wrinkle relaxers available at our practice that can address medium to light wrinkles and folds. The main difference between each is in the ingredients. We'll discuss which one is most appropriate for you based on what you would like to achieve so you can look and feel your best.
You'll see the results in 3-10 days after you've had your wrinkle relaxers. We start conservatively because everyone can react differently to them. We'll see you for a follow-up in 10-14 days to see if we need to apply some more. It's best to start off slowly than to overdo wrinkle relaxers and have to wait for them to wear off.
Baby Botox
We're proud to offer Baby Botox as an ideal treatment for patients looking to have a "lighter" session while still achieving excellent results. Like a normal Botox treatment, we administer the neuromodulator into your desired area. Because the injections are done superficially instead of deep into the muscles you'll achieve natural-looking results versus a "frozen face" look. This approach is the way aesthetic medicine is going.
The skin will be relaxed and wrinkles will be less visible. You can enjoy a refreshed, more youthful and natural appearance.
Baby Botox is a great way to introduce yourself to the popular injectable if you're unsure or nervous but have always wanted to give it a try. This type of Botox is also ideal for younger patients who want to get a jump on anti-aging.
Baby Botox can be administered into the same areas as a regular Botox session, including the forehead, smile lines, crow's feet and more.
Ask us about Baby Botox when you visit our practice next!
Schedule A Consultation
Contact us today to learn more about dermal fillers and wrinkle relaxers Barrington! We have same-day appointments and late opening hours available.
CONTACT US »

Dermal Fillers and Wrinkle Relaxers Barrington, North Barrington, South Barrington and Barrington Hills IL | (847) 865-4278