Restorative Dentistry Barrington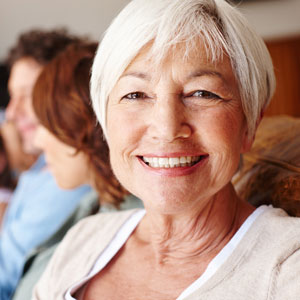 If your smile has been damaged, worn down or you've had a trauma to the mouth, you want to be able to show off your smile, not feel like you have to hide it. At Hart Dental, we offer a range of restorative dentistry services:
Fillings, Inlays and Onlays
If your tooth has been affected by decay, a filling, inlay or onlay may be the right way to stop the decay from damaging your oral health. An inlay fits inside the top edges of the tooth and is similar to a filling, while an onlay extends over the tops of the tooth. Our fillings are available in tooth-colored materials to blend in perfectly with your natural teeth so that nobody knows it's there.
Bioclear
The Bioclear Method is uses molds and injected heated composites as an alternative to traditional bonding, veneers and crowns. It can be used on both anterior and posterior teeth. Bioclear is more affordable and less invasive than conventional methods.
Bridges and Crowns
Dental crowns and dental bridges are two solutions that can support damaged teeth or fill a gap where a tooth has been lost. A crown is a simple cap that goes over an existing tooth once its structure has been compromised. A bridge is made up of a row of crowns. The end ones are anchored to existing teeth, while the ones in the middle are suspended into a gap to restore the look and function of your smile.
Full and Partial Dentures
Uncomfortable, ill-fitting dentures are a thing of the past. At our practice, we offer full or partial dentures to replace your upper or lower arch or both arches. We'll work with you to discuss which materials are most appropriate for your situation, working with your individual needs and budget.
Implant Restorations
Once you've received a dental implant from a surgeon and a healing time has passed, you need a restoration placed so that your procedure is complete. We can fit you with a crown, bridge or denture, securely affixing it to your implant.
To schedule your appointment, contact us today! We're providers with health funds, including most PPO plans in our area. If you don't have dental coverage, we offer payment plans with 0% financing.
CONTACT US »

Restorative Dentistry Barrington, North Barrington, South Barrington and Barrington Hills IL | (847) 865-4278