Meet Kyung Soo Choi, DDS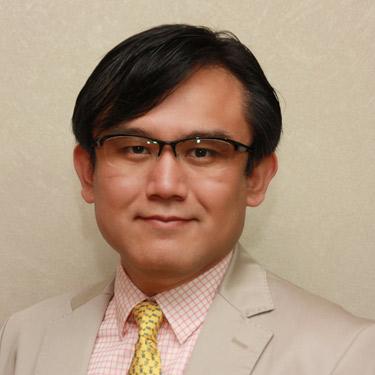 Practicing general dentistry since 1997, Dr. KC is passionate about helping patients of all ages achieve healthy, beautiful smiles. We're delighted he has joined the Hart Dental team!
Education & Specialty Training
Born and raised in South Korea, Dr. KC moved to the United States as a teenager and earned multiple degrees in dentistry. He has achieved the following:
University of Illinois at Chicago, School of Dentistry — Doctor of Dental Surgery, 1992-1996
General Practice Residency, Evanston Hospital, Illinois — 1996-1997
Loma Linda University, School of Dentistry, Full Time Implant Dentistry Residency — Certificate & Master of Science, 2001-2004
Post Graduate School, Kyungpook National University, School of Dentistry — Doctor of Philosophy in Dental Science, 2007-2010
University of Southern California, Ostrow School of Dentistry, Full Time Endodontic Residency — Certificate, 2014-2016
Teaching Experience
Dr. KC served as Instructor and Lecturer at Pusan National University, School of Dentistry, Department of Prosthodontics, from 2006-2014.
Publications
Dr. KC has published the following articles in peer-reviewed journals:
The effects of resorbable membrane on human maxillary sinus graft: a pilot study. (Int J Oral Maxillofac Implant 2009;24:73-80)
Study of experimental microthreaded scalloped implant design: proximal bone healing at different interimplant distances in a canine model. (Int J Oral Maxillofacial Implants 2010;25:681-9)
Stress distribution on scalloped implants with different microthread and connections using three-dimensional finite element analysis. (Int J Oral Maxillofac Implants 2012;27:e29-39)
Immediate provisionalization of mini-implants with friction-engaging abutments in the mandibular anterior region: a 1-year retrospective study. (Int J Periodontics Restorative Dent 2013;33:201-6)
Effects of abutment screw coating on implant preload. (J Prosthodont 2010;19:458-64)
Chapter 26, Endodontic therapy in teeth with anatomical variation. Ingle's Endodontics, 7th edition.
Special Achievements
Dr. KC is the inventor of the EZI mini-implant and the Taegeuk scalloped implant.
OUR SERVICES »
A Passion for Golf
When he's not at the practice, Dr. KC loves playing golf. "I rediscovered my passion for golf that I lost in the past. Whenever I have time, I like to get out and play a round."
Book an Appointment
Contact us today to schedule an appointment with Dr. KC!

K. Choi | (847) 865-4278