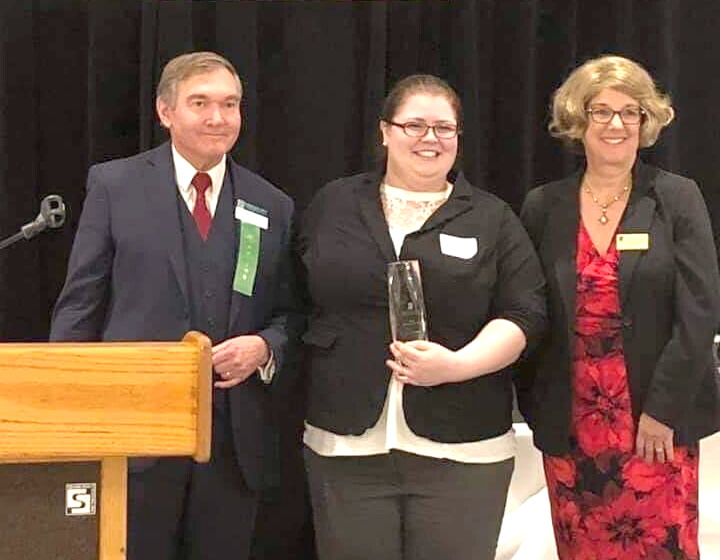 Thanks to a recent recognition, our care is officially award-winning. Hart Dental recently received the Rookie of the Year Award from the Barrington Chamber of Commerce.
Displaying Vigor and Passion
According to the Chamber's website, the Rookie of the Year Award honors a Chamber member who has joined the Chamber within the past year. The recipient must be involved in Chamber activities with "a vigor and passion, bringing new energy to the organization and showing the value of the BACC experience."
Keith Hanson of Hanson Law Group, LLC, the 2020 BACC Chairman of the Board, wrote, "Mother and daughter team Drs. Aggie and Iwona Iwaszczyszyn and their staff have attended numerous events, dedicated sponsorship dollars, and always show up radiating positive energy."
Hanson also cited that our practice offers free dental days for veterans and helps provide free dental services to needy families.
A Rookie With Considerable Experience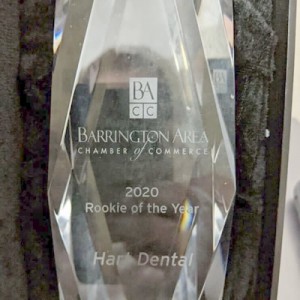 "I am thrilled to receive the Rookie of the Year Award. My first year in business was a wild ride and it feels amazing to know that it is acknowledged. I am beyond grateful and honored that the Chamber of Commerce recognized us," said Dr. Aggie.
Though our practice received this Rookie recognition, Dr. Aggie and Dr. Iwona possess considerable combined experience. The mother-daughter team provides patients with exceptional dental care that you can trust.
Book an Appointment Today
We are delighted to be serving those in our community with high-quality dental services. Contact us today to schedule your next appointment! We look forward to caring for your smile needs.